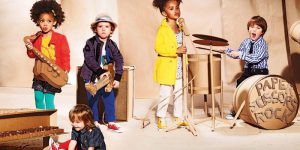 4Cs welcomes Matt Fernald of Golden Acorn Music!
What songs do you sing in your classroom? How long have you been singing them?
It's easy to feel stuck with the same songs. What can we do to shake things up and keep children engaged? The good news is, the answer is simple: Creative Repetition. The better news is, it's not hard to master.
In this workshop, attendees will learn about the "3′ Cs", Lead like a Conductor, and other tools to bring new life to old songs, and rejuvenate music time.
Register with Eventbrite, or contact Leslit Tapia at 650-517-1446 or ltapia@sanmateo4cs.org.