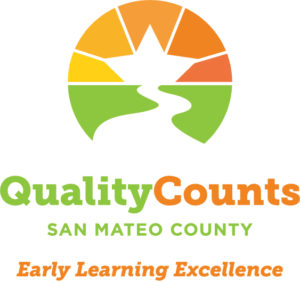 Quality Counts San Mateo County helps improve early learning program quality by setting standards for quality, measuring early learning programs using these standards, and providing quality improvement support based on areas where the programs want to grow.
Quality Counts wants to help you help the children in your program, by giving you the tools, training, and resources you need.
What are the benefits of Quality Counts?
Quality Counts participants receive individualized training and professional development, grants to support quality, and recognition and rewards for your commitment.
How to Participate
Any early child care educator licensed for two or more years, in good licensing standing, and serving children from birth to age five in San Mateo County is eligible to apply to participate in Quality Counts. Learn more.
For more information about the Quality Counts Program Contact Amalia Forcari
at aforcari@sanmateo4cs.org, or (650) 517-1421.