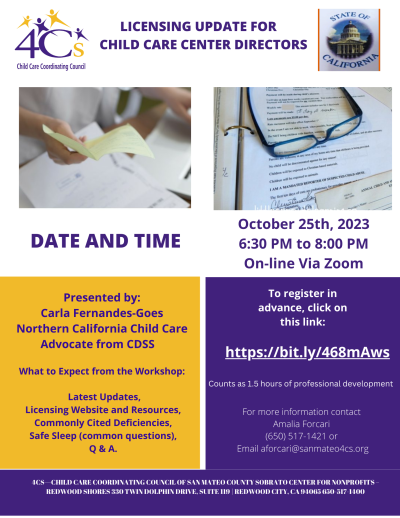 Join 4Cs in welcoming Carla Fernandes-Goes, Northern California Child Care Advocate from CDSS.
What to Expect from the Workshop: Latest Updates, Licensing Website and Resources, Commonly Cited Deficiencies, Safe Sleep (common questions), and Q&A.
Date: Wednesday October 25, 2023
Time: 6:30 PM- 8:00 PM
Where: Online via Zoom. Registration required.
Register using this link: https://bit.ly/468mAws
For more information, contact Amalia Forcari at (650) 517-1421 or email aforcari@sanmateo4cs.org.