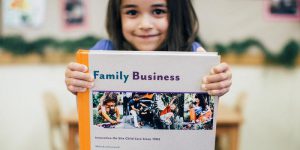 This is a series of 5 sessions to prepare you to have a successful Family Child Care Business.
Participants are encouraged to attend all five sessions but some exceptions can be made with prior notice. Light breakfast is included. Lunch and Childcare will not be included.
Session one will inform you of all the details you need to know before getting licensed. Topics that will be covered are as follows:
Introduction to Child Care Initiative Project: Description of the Statewide Project and benefits for prospective Family Child Care Providers.
Steps to become a Licensed Family Child Care Business Owner: Explain the steps that are needed to obtain a license and go over how to fill out the application to get a Family Child Care License.
Workfore Registry: Go over the benefits and features of the workforce registry.
Trustline: Learn about the database for nannies and baby-sitters that have cleared criminal background checks in California.
Familiarity with the CDSS Website: Show important features of the CDSS website, where to download forms, look up videos, laws, and regulations, etc.
Register on Eventbrite or if you have any questions, please contact Leslit Tapia at 650-517-1446 or ltapia@sanmateo4cs.org.