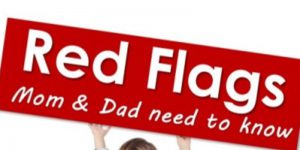 If you've ever wondered when you should be concerned about a child in your care, come and learn common red flags and tips on how to proceed!
Early Intervention for children who are behind in their development has been proven to buffer and prevent many repercussions in their future. However, detection can begin with you. In this workshop, participants will learn how to identify common red flags in young children and tips on how to proceed, from talking to parents to resources to support children and their families.
Trainer: Jessica Sirias
Jessica has been in the Early Childhood Education field for 8 years and has been in roles as a preschool teacher, ABA therapist, Early Childhood Assessment Worker, and is currently an Inclusion Specialist at 4Cs of San Mateo. She has a bachelor's degree in Psychology and is currently working on her Master's degree in Marriage, Family, and Child Counseling at SF State University.
Register at Eventbrite or if you need support registering, please call Jessica Sirias at 650-517-1444 or email at jsirias@sanmateo4cs.org