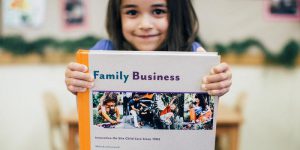 This is a series of 5 sessions to prepare you to have a successful Family Child Care Business.
Participants are encouraged to attend all five sessions, but some exceptions can be made with prior notice.
Light breakfast is included. Lunch and Childcare will not be included.
Session three will inform you of all the details you need to help out your business. Topics that will be covered are as follows:
The Food Program: Learn about the requirements and benefits to join The Food Program.
Nutrition: Importance of serving healthy meals for children for the development of children.
Insurance: Day Care Insurance will video in to give an overview of why insurance is essential and how to choose insurance for childcare.
Marketing: Talk about marketing strategies specific to childcare. How to create a website, flyers, business cards (simplified)
Tax Workshop: Fred from Kenyon associates will talk about the main points of tax in childcare
To register or if you have any questions, please contact Leslit Tapia at 650-517-1446 or ltapia@sanmateo4cs.org.